Carcase Intake Touchscreen
The Carcase Intake Touchscreen Module has been design to create a checkpoint on entry to processing areas within your factory. This module will automatically recall and track carcase information using industry proven scan and weigh technology. For accountability and traceability, the PromptU Carcase Intake Touchscreen Module has the following key features: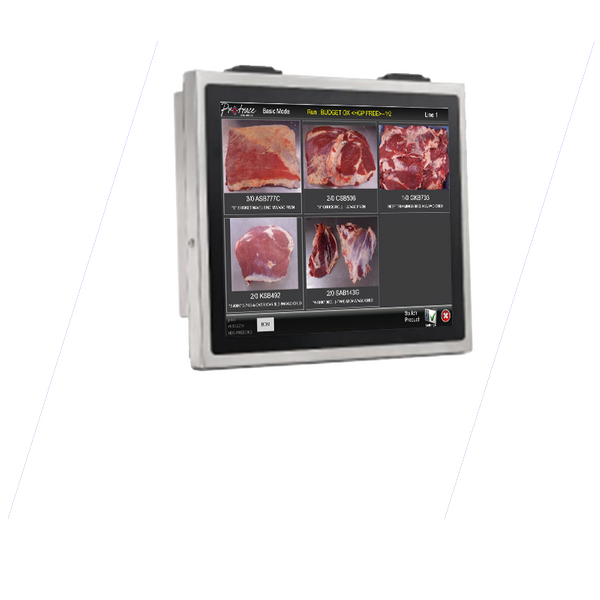 simple, single scan, weigh and record touchscreen interface with transaction logging
instantly displays grading information when requested
interacts with Inventory Management Module to track location changes in real time
assigns raw materials as inputs for batching, traceability and yield reporting, and
interfaces to scales and barcode readers.