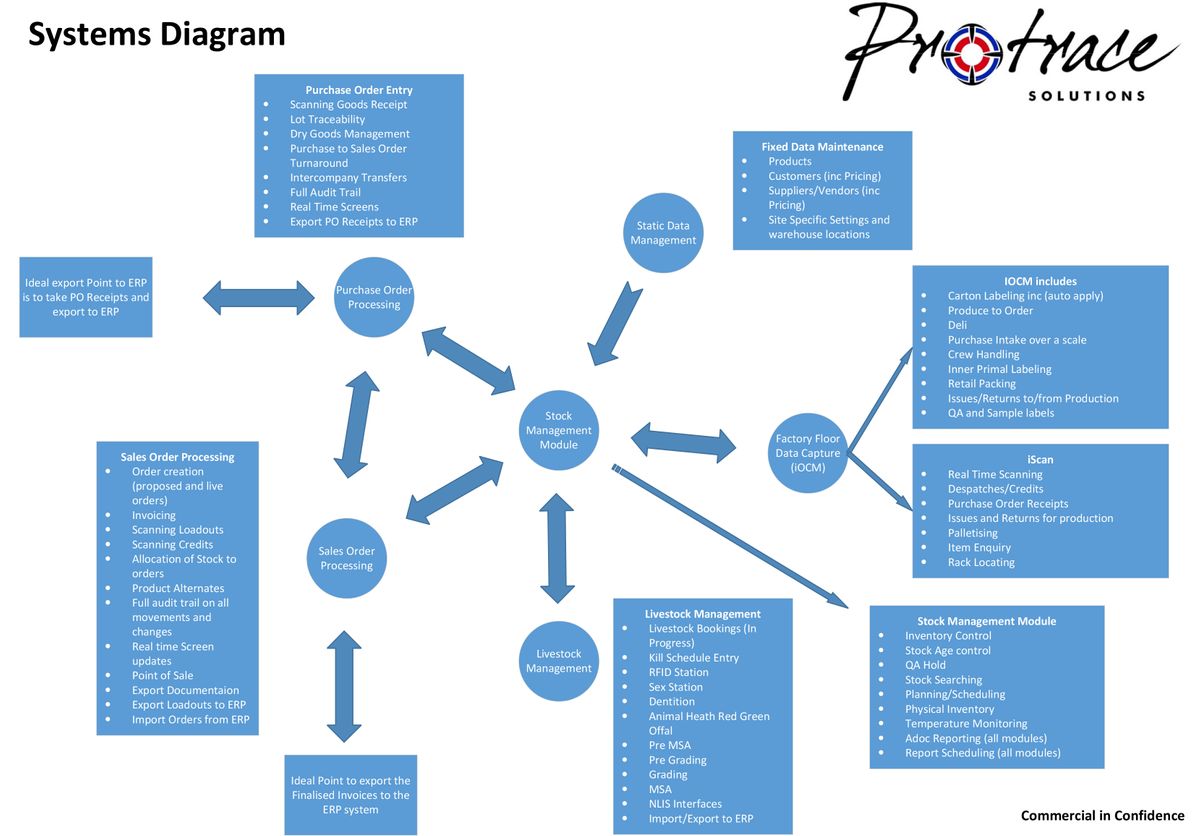 PromptU has been developed using a combination of modern platforms including Microsoft SQL Server, Microsoft C# and .Net 4. PromptU is integrated with Bartender Enterprise Edition for advanced label design. The core database is installed together with the core application on a central Windows based server running Microsoft Server operating systems. Workstation based users have the option of accessing the core application by using a Remote Desktop Application service or have it installed locally on the workstations.
Data can be extracted in a large number of formats and customised services can be written to push and pull data to and from third party applications (including financial systems). This service has been popular with many of our customers taking up the opportunity for PromptU to interact directly with software packages such as Oracle.
Reporting has been integrated into the application using the Microsoft SQL Server Reporting Services. This allows customers to develop and maintain their own reports, as required, in addition to the current reporting suite of over 80 purpose built reports.
The on-floor touchscreen software uses a similar architecture, hosted on Windows 7,Vistaor XP. It uses a local Microsoft SQL Server database that stores data locally and replicates back to the core server. All on-floor software is able to be run and store data offline in the event of a network or hardware related issue.
For stations that generate barcoded labels we use the Bartender software in print-only mode. PromptU can talk to on-floor scales, successfully communicating with A&D and Mettler Toledo indicators. At protrace we believe that our customers know what hardware suits their needs and budget so bring your own hardware!
The inventory load in/out scanner software runs on most scanners with Windows Mobile installed. Scanners will operate in real time when connected with access to the core PromptU server.